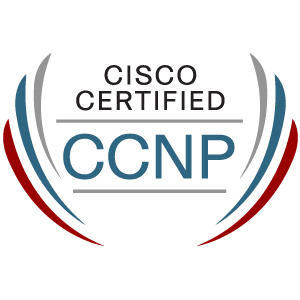 Cisco CCNP Certification Exams Training Materials
It is well known that Cisco CCNP certification training is experiencing a great demand in IT industry area. In recent years, the CCNP certification has become a global standard for many successful IT companies.
CCNP Exam Code = 642-902
Title = Implementation Cisco IP Routing (Route) Practice Test
Total Question = 484
CCNP Dumps Format = PDF
Please Click Here to Download CCNP Dumps
About CCNP
CCNP® (Cisco Certified Network Professional) Routing and Switching certification indicates advanced knowledge of networks. It is the second stage of the Network Installation and Support track, and it teaches the installation, configuration, and operation of LAN, WAN, and dial access services for medium-to-large networks with multiple protocols
Prerequisites
Valid CCNA certification or any CCIE Certification.
Exams
The three required exams may be taken in any order:
642-902 ROUTE, Implementing Cisco IP Routing
642-813 SWITCH, Implementing Cisco Switched Networks
642-832 TSHOOT, Troubleshooting and Maintaining Cisco IP Networks
Please Click Here to Download CCNP Dumps